Downtown Saint Petersburg, Florida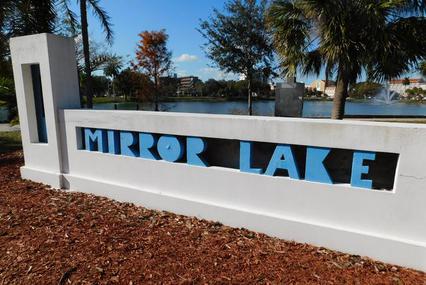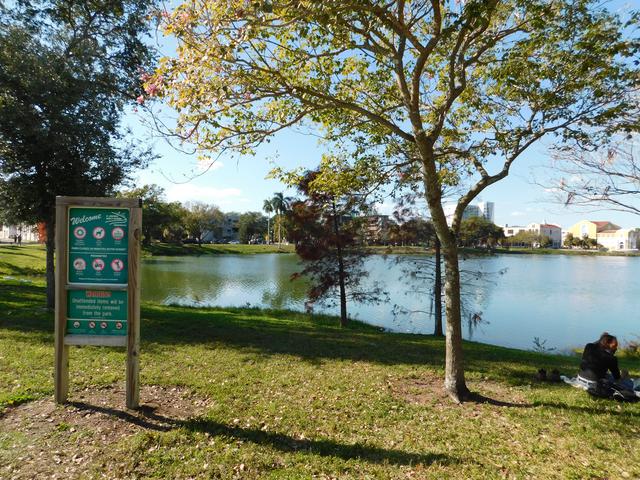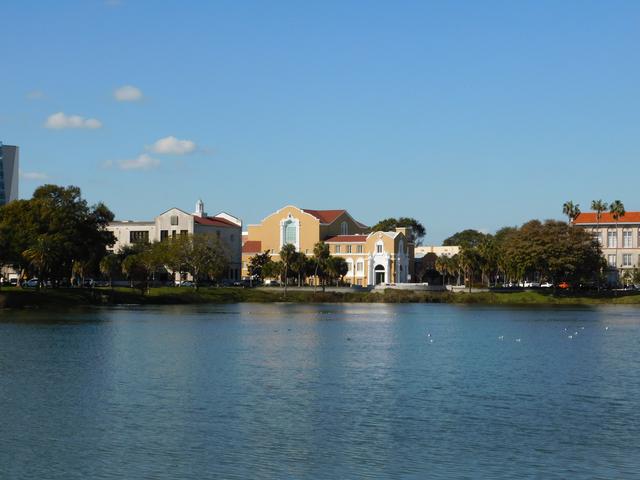 Compare today to yesterday. Postcard images sent in by Christine Crews (thank you!) The one of the public library is from the 1920s, the second of the skyline is from the 1940s
Mirror Lake, St. Petersburg
Research, Donna

http://digital.lib.usf.edu/SFS0036424/00001
The Legends:
Source one: There have been numerous deaths in the area of the lake, and in the lake itself. There is a story that is told by the homeless and by residents of downtown St. Petersburg that one of these deaths resulted in a ghost. A young woman was brutally murdered and her body was discovered in the lake. Her spirit continues to haunt the area. She appears late at night in a dress, either walking into the lake or walking out of it. If anyone attempts to talk to her, she vanishes.
Source two: (Male, lives near the area): The lady in the lake is related to the historic area. He thought that she was associated with the former St. Petersburg High School building, alleged to be haunted, which was later converted into condominiums. Apparently, the lady is see entering the lake on that side. (11.22.2016)
Additional Reports:
AB (1/22/18): I'm sorry if this is vague, but when I was a teen I heard something about librarians noticing something either around or on the old stairwell that leads to the basement-like area (where they keep young adult and large print books). Again this was a while ago but maybe this will help.
MM (1/21/18): Recent grumblings amongst the homeless there that one of their own that passed away is still being sighted. Tough to check out I'm sure.
Spring-fed lake, original source of fresh water in St. Petersburg – in 1899 the town established a municipal water department using Mirror Lake as its primary water supply http://northeastjournal.org/mirror-lake/
the lake just always was. It is natural and fed by an underground stream that was used by the pre-Columbian Indians. During the Spanish American War, soldiers came to what was then called Reservoir Lake to find enough fresh water for the troops. In 1899, St. Petersburg formed the Municipal Water District with the lake used as the main source for the town's water supply https://greenbenchmonthly.com/st-petersburg-history/now-and-then-mirror-lake/
begin pg 150 – The haunted Mirror Lake High School https://books.google.com/books?id=_d2aHtJMPFgC&pg=PA145&lpg=PA145&dq=history+of+mirror+lake+st.+petersburg&source=bl&ots=HIY27rDtgx&sig=cS0ltVUNjxA16Uzmiun4n0_JRaY&hl=en&sa=X&ved=0ahUKEwilsPO2x7DZAhVEbKwKHUqmBJ84HhDoAQhQMAg#v=onepage&q=history%20of%20mirror%20lake%20st.%20petersburg&f=false
DEATHS:
2004 JULY 29 http://www.sptimes.com/2004/07/31/Southpinellas/Police__Body_at_lake_.shtml
http://www.sptimes.com/2007/02/07/news_pf/Tampabay/Man_pleads_guilty_to_.shtml

Victim: Marcia Elliott, 29 Perpetrator: George Sanders, 37 (both transients w/drug problems)
WHERE: body was found under an oak tree on the north bank of Mirror Lake
Marcia: Personal info for EVP: "A striking woman with long, dark hair and eyes that flickered between blue and green, Elliott was a downtown fixture, working as a waitress, riding her bicycle and walking her basset hound, Angela." "loved sushi, made silver jewelry and dreamed of a job in the beauty industry." Died from upper body trauma. Came from money but battled drug problem.
George: Release from prison 2027: http://www.dc.state.fl.us/activeinmates/detail.asp?Bookmark=1&From=list&SessionID=205595416

**At the time of this homicide the researcher (not in SPIRITS at the time) was employed at the state office building at 525 Mirror Lake Drive along with the daughter of another investigator on SPIRITS team. My office being on the 4th floor overlooking the lake, an unobstructed view of the body and morning-long investigation was afforded. Building security was increased at this time and a fulltime security guard hired.**
2007 SEPTEMBER 13 http://www.sptimes.com/2007/09/22/Southpinellas/Beating_death_linked_.shtml
On Sept. 13, three men beat a man sleeping at Mirror Lake
2009 OCTOBER 12 http://www.tbo.com/pinellas-county/police-id-body-found-in-mirror-lake-as-pinellas-man-63961
VICTIM: Jason Robert Alamed, 37.
Investigators learned he recently had been staying at the Randolph Hotel, 200 Fourth St. N., St. Petersburg. Alamed's body was found at 3:30 p.m. Monday after a city employee noticed a body floating in the lake, near the north shore…no signs of trauma on the fully clothed body and no indications of foul play…..Alamed was divorced in June after a marriage that lasted less than 20 months, according to court records.
ALAMED, Jason R. 37, passed away Oct. 10, 2009, in St. Petersburg. Besides his beloved son Alex, Jason will be deeply missed by his parents, James & Theresa; his brothers & their wives; many nieces & nephews; & friends. His burial was held on
Oct. 19, 2009, at St. Mary's Cemetery, in Westfield, MA. https://www.findagrave.com/memorial/43797740/jason-r-alamed
2012 JUNE 12 http://www.tampabay.com/news/publicsafety/mans-body-found-floating-in-st-petersburgs-mirror-lake/1234920
VICTIM: Brian Christopher Bennett, 33
The body of a 33-year-old homeless man was found floating in Mirror Lake on Tuesday morning…body was recovered from the lake about 8 a.m…. There were no signs of violence or foul play. ….Police said city maintenance workers spotted the body floating face down about 30 yards from shore at 7:34 a.m. and called 911.
https://www.pcsoweb.com/whos-in-jail/
2016 MAY http://www.wtsp.com/article/news/local/man-who-drowned-in-mirror-lake-idd/67-163051730

http://www.tampabay.com/news/publicsafety/st-petersburg-police-identify-man-who-drowned-in-mirror-lake/2275570
VICTIM: Eric Lee Hall, 44 (homeless)
went into the water along Seventh Street N….Around 8:49 a.m., a witness called police about a man acting erratically and entering the waters of Mirror Lake. He never resurfaced…St. Pete Fire Rescue paramedics were able to retrieve his body and worked for 20 minutes to resuscitate him.
https://www.pcsoweb.com/whos-in-jail/
Serial Killer http://www.thedarksideofamerica.com/ables-tony-fl.html
Tony Alvin Ables: Life sentence
Date of Crime: 1970, 1983, 1987, 1990
Tony was still a teenager when he was convicted of first-degree murder in 1971, at age 16. [OFFENSE DATE WAS 12/11/70 BUT ARTICLE INDICATES 1971] He was sentenced to life in prison, but was released 12 years later. Five months after Tony's release in 1983, police found Adeline McLaughlin's body in her apartment at Ten Eyck Hotel, a downtown retirement community overlooking Mirror Lake.
Adeline McLaughlin, an 84-year-old widow, was sexually assaulted and smothered with a pillow in 1983. Ten Eyck Hotel 132 Mirror Lake Drive St Petersburg, Florida
Deborah Kisor, a 31-year-old mental patient, In 1987, children playing in the woods found Deborah Kisor's partially clothed body near Roser Park. She had also been strangled. Buried in Arlington; mental health issues https://www.findagrave.com/memorial/32590162/deborah-virginia-kisor

In 1990, Tony was arrested on first-degree murder for the beating death of Marlene Burns, his 48-year-old girlfriend.
Records concerning the 1970 homicide appear to be suppressed due to the age of Mr. Ab;les at the time of the crime, however, the charges are available on FDOC website.
Rape:
2012 FEBRUARY http://www.tampabay.com/news/publicsafety/crime/st-petersburg-police-man-accused-of-raping-disabled-17-year-old-girl/1214507
Unnamed juvenile (17) mentally disabled female had been reading at Mirror Lake. Was followed on her way home by homeless man, pulled into alley and raped.
PERP: Israel Brown, 25
FDOC Release Date: 01/29/2017; registered sex offender, on 3 years' probation in Sarasota
Other:
2016 DECEMBER http://wfla.com/2016/12/09/st-petesburg-couple-arrested-after-having-sex-in-public/
Non_Ctrime Activities:
Wiccan Celebrations: http://www.sptimes.com/2003/05/07/Southpinellas/Spring_loving_Wiccans.shtml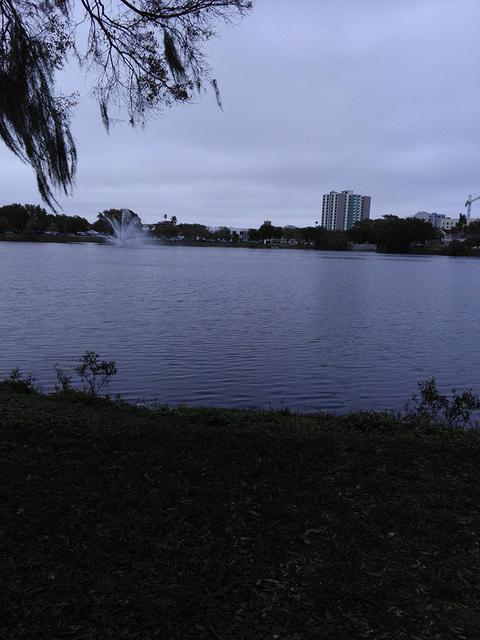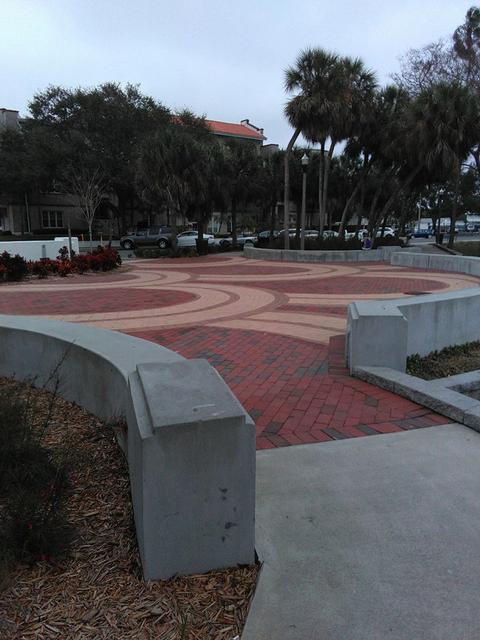 First Check:
Jan. 29, 2018
Brandy Stark
EMF meter, camera, digital recorder
Conditions: Cold and windy; cold front coming through. It had rained the day before.
Procedure:
The lake was quite empty at the time I was there. I passed a total of 4 people the entire time — 2 together, and 2 people walking or sitting alone. I carried the EMF meter in one hand as I walked. I stopped at four points around the lake and did short EVP sessions.
EMF was low in most of the area except for the curve next to 8th Street North. EMF was at at least a 3.0 on the 0 – 3 scale. The only thing that I could determine that might be doing this was what sounded like a generator on the other side of the street. EMF was mostly a .2 for most of my walk.
The first EVP session I have to scrap because I thought my phone was off — it was not. The second, third and fourth sessions the phone was off.
The second EVP session produced nothing — no spikes or results.
The third EVP did produce spikes. Again, there was nothing near me that would produce the spikes that I could find.
There was a lot of background noise on 3 of the EVP attempts due to wind, birds and cars passing by. The best of the four recordings was the second one which also contained the most EMF spikes. (See below).
2/2/2018: I went to Christy's Enchanted Notions shop to see if she had heard anything about the urban legends, sensed any ghosts, etc. We discussed ghosts at the State Theater, the Detroit, and behind the Arcade but she had no sense of any ghosts at Mirror Lake. She grew up in this area and had not heard the legends.
A second person interviewed, also a long time resident of this area, had not heard the legend. However, he did point out an article in Rolling Stone written in the that described downtown St. Petersburg as hosting many dementia patients with reports of the elderly roaming alone in Williams Park. I located this article via Google. Perhaps this is part of the origin of this urban story — abandoned people trying to find the way home.
Link here: One Foot in St. Petersburg
Mirror Lake Recheck, Feb. 26, 2018:
I attempted another EVP session on my own at 2:30 PM. It was a clear and sunny day, as indicated by the birds flying in the area.
Due to the lengthy issues in the area of Mirror Lake, I do not wish to be there alone at night. To date, no one has volunteered to go with me. Though this is not an ideal recording session it's the best that I could do. There were no people present with me at the time of the recording.
I had my compass, recorder, and a SPIRITS Rock at the location. I went through the list of names reading information provided by my researcher. The recording revealed no response to any of the names. The compass did not respond.